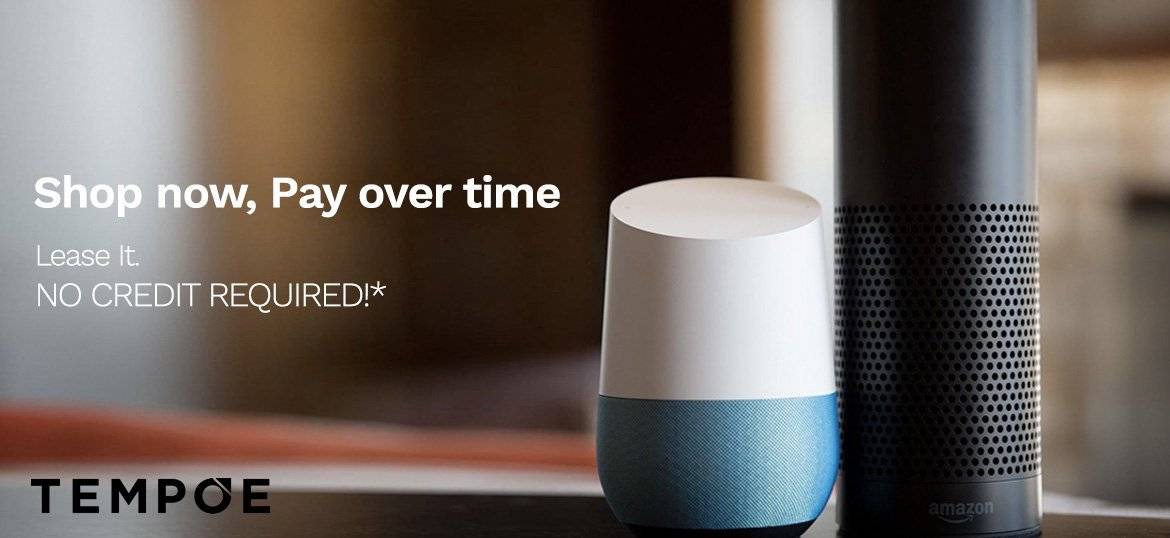 1. Add your product(s) to cart.
2. Select 'Lease It' payment option by TEMPOE at checkout.
3. Complete your leasing application (No credit required!)
4. Make your initial payment
5. Your order will be shipped within 3 - 5 business days.



Flexible Payment Option
Continue making your monthly, biweekly or weekly lease payments to TEMPOE and manage your account online.



Complete your Lease
After your 5-month minimum lease term is met, you can purchase your items, continue making lease payments, or return items to TEMPOE.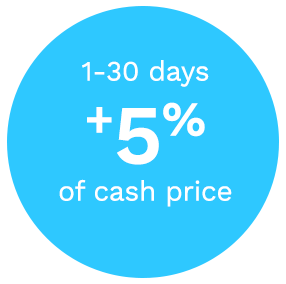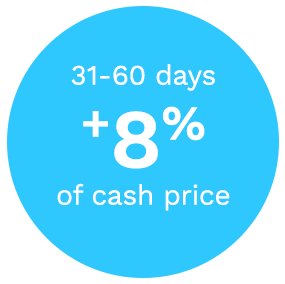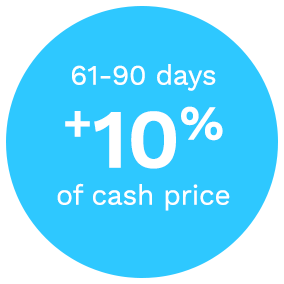 No credit required leasing
Instant decisions on your application
Early purchase options available
Include certain accessories
A valid photo ID

At least 18 years old

An electronic payment method

A valid email address

A valid phone number

A valid Social Security Number

(SSN) or Taxpayer ID Number (ITIN)
Customer Service:

844-483-6763
Manage your account on-line here
TEMPOE Lease Estimator: Lease Estimator
*This is a lease transaction. The lease has a 5-month minimum term ["Initial Term"] and, if renewed by the lessee, has a maximum renewal term of 11 months ["Renewal Expiration Date"]. Must be at least 18 years old and income requirements apply. Excludes non-durable goods. No security deposit required. Lease requires consumer to pay an administrative fee at lease signing, a first periodic payment due thereafter, plus 19 weekly (offered online only), 9 biweekly, or 4 monthly lease payments. After fulfilling the Initial Term you may: (1) continue to lease by making periodic payments in accordance with the terms of the lease agreement ["Option 1"]; (2) exercise a purchase option per the terms of the lease agreement (not available in NJ, VT, WI, or WV) ["Option 2"]; or (3) return the leased items to TEMPOE ["Option 3"]. Should you decide to renew your lease to the Renewal Expiration Date, you must exercise either Option 2 or Option 3 within forty-five (45) business days of the Renewal Expiration Date. Early purchase options (not available in NJ, VT, WI, or WV) are available within 30, 60, or 90 days of the first periodic payment date for cash price plus 5%, 8%, or 10%, respectively, less amounts paid (excluding fees) and plus applicable taxes. At least one (1) item of qualifying merchandise is required to enter into a lease with TEMPOE, LLC.